23 lutego
2010
Raising the Flag on Iwo Jima is a historic photograph taken on February 23, 1945, by Joe Rosenthal. It depicts five United States Marines and a U.S. Navy corpsman raising the flag of the United States atop Mount Suribachi during the Battle of Iwo Jima in World War II.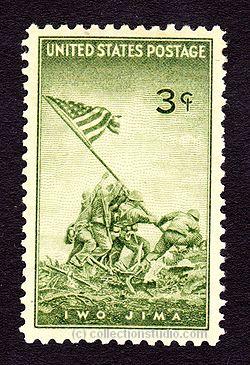 The photograph was extremely popular, being reprinted in thousands of publications. Later, it became the only photograph to win the Pulitzer Prize for Photography in the same year as its publication, and came to be regarded in the United States as one of the most significant and recognizable images of the war, and possibly the most reproduced photograph of all time.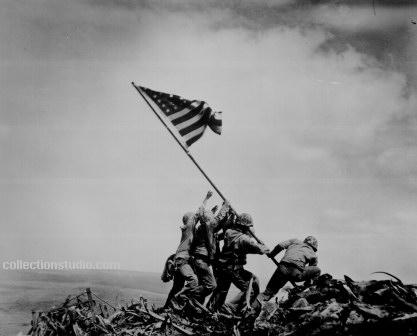 Of the six men depicted in the picture, three (Franklin Sousley, Harlon Block, and Michael Strank) were killed during the battle; the three survivors (John Bradley, Rene Gagnon, and Ira Hayes) became celebrities upon their identification in the photo. The picture was later used by Felix de Weldon to sculpt the USMC War Memorial, located adjacent to Arlington National Cemetery just outside Washington, D.C.
The flag was conserved in the National Museum of the Marine Corps and like all American flags during World War II, it has 48 stars, since Alaska and Hawaii were not yet U.S. states.
Posted by
serge
,

23 lutego 2010. Post has
0 comments
.
flag
stamp
United States
war
ww2