Library

Cinderellas

Dispensing

History of stamps

Postage due

Postage stamp

Souvenir sheets (miniature sheet)

Stamp collecting

Test stamps
Stamp collecting
Stamp collecting is a popular hobby.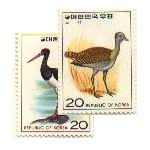 Some countries are known for producing stamps intended for collectors rather than postal use. This practice produces a significant portion of the countries' government revenues. This has been condoned by the collecting community for places such as Liechtenstein and Pitcairn Islands that have followed relatively conservative stamp issuing policies. Abuses of this policy, however, are generally condemned. Among the most notable abusers have been Nicholas F. Seebeck and the component states of the United Arab Emirates. Seebeck operated in the 1890s as an agent of Hamilton Bank Note Company when he approached several Latin American countries with an offer to produce their entire postage stamp needs for free. In return he would have the exclusive rights to market the remainders of the stamps to collectors. Each year a new issue of stamps was produced whose postal validity would expire at the end of the year; this assured Seebeck of a continuing supply of remainders. In the 1960s certain stamp printers such as the Barody Stamp Company arranged contracts to produce quantities of stamps for the separate Emirates and other countries. These abuses combined with the sparse population of the desert states earned them the reputation of being known as the "sand dune" countries.
The combination of hundreds of countries, each producing scores of different stamps each year has resulted in a total of some 400,000 different types in existence as of 2000. In recent years, the annual world output has averaged about 10,000 types each year.