China command was always very strong on all Olympic games and we not sure that Chinese leader is happy or not for current medal counts (2 gold, 1 silver award and one bronze):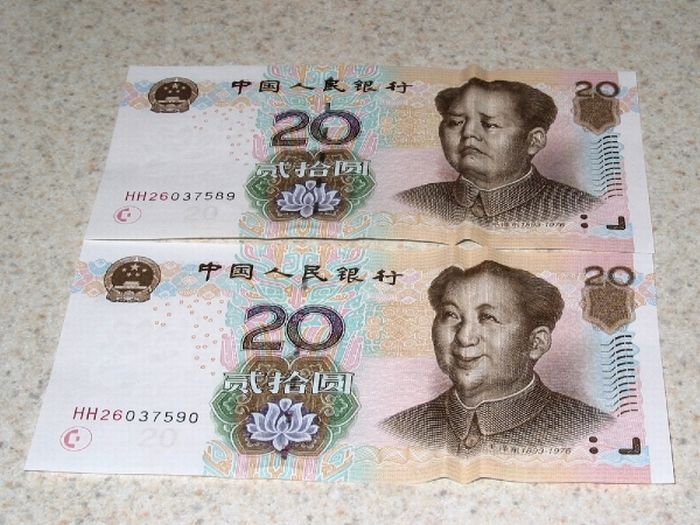 20 Chinese renminbi yuan (¥) banknote (CNY).
By the way, the distinction between yuan and renminbi is analogous to that between the pound and sterling. Renminbi (simplified Chinese: 人民币; traditional Chinese: 人民幣) translates as people's currency.
Posted by
serge
,

19 Februar 2010. Post has
0 comments
.
award
China
medals
Olympic Games
yuan