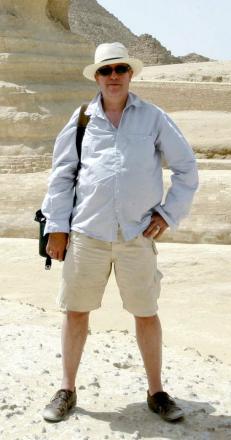 When most people go to a landmark or tourist attraction, they take home a little souvenir to remind them of their trip. Then there's Michael Hughes. He loves to take pictures of the world's famous landmarks - perfectly blended with cheap souvenirs.
Born in Britain and now living in Germany, 56-year-old Michael Hughes is a freelance photographer. Hughes started this hobby back in 1998 and has accumulated a rich collection of over 100 fun images using this blending technique in 200 countries he visited.
"I noticed coffee cups from a shop near the Statue of Liberty had the statue printed on it, so I poured my drink on the floor, and positioned it in front of the statue. Since then, taking the pictures has developed into a hobby and a passion to the point where I have been taking trips recently just to photograph a souvenir next to its landmark".
Michael, who travels extensively with his job, said the hobby has progressed into a 'sport with its own rules': He arrives at the destination, visits the nearest souvenir and buys the cheapest souvenir. Michael then takes up to 50 photographs with a wide angle lens on a digital camera until he has the ornament positioned in exact proportion to the landmark.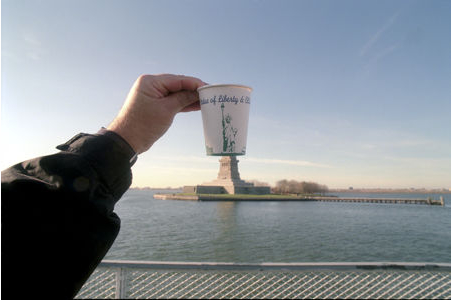 Statue of Liberty, New York, USA
Posted by
serge
,

30 April 2009. Post has
2 comments
.
photo
sightseeing
souvenir
travel