März 18
2010
The Scots have a colorful (and tragic) history of fighting the domination of the English that ended, more or less, with the butchery that was the Battle of Culloden (16 April 1746), in which tired, hungry, and somewhat unenthusiastic Scotsmen armed with swords, at best, took on England's best, armed with bayonet-fixed firearms. So it was with some surprise that upon giving a 20 pound note with the likeness of the Queen on it to a cashier for my first purchase in Glasgow's Central train station (a local map book), the 10 pound note I got as change looked like this: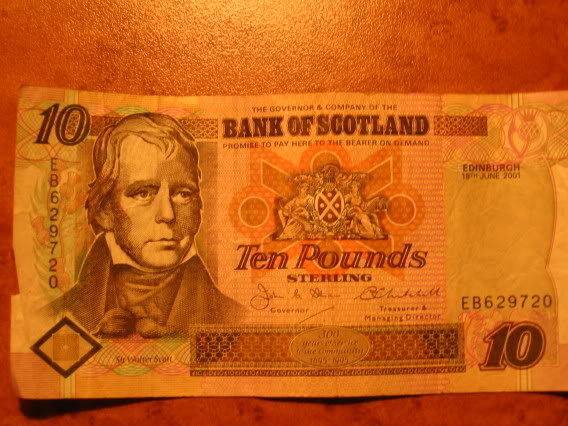 When the typical 10 pound note I see in London looks like this:
Posted by
serge
,

18 März 2010. Post has
0 comments
.
banknote
Pound
Scotland
United Kingdom