March 25
2010
Many people suggest very good enhancements and improvements in our collectors software and tools. Most of them are posted on our forums section and another part goes directly to our info@collectionstudio.com email address. Thank you. But right now, I want to open new discussion about new collectionstudio.com design. Here is the first version of the first prototype: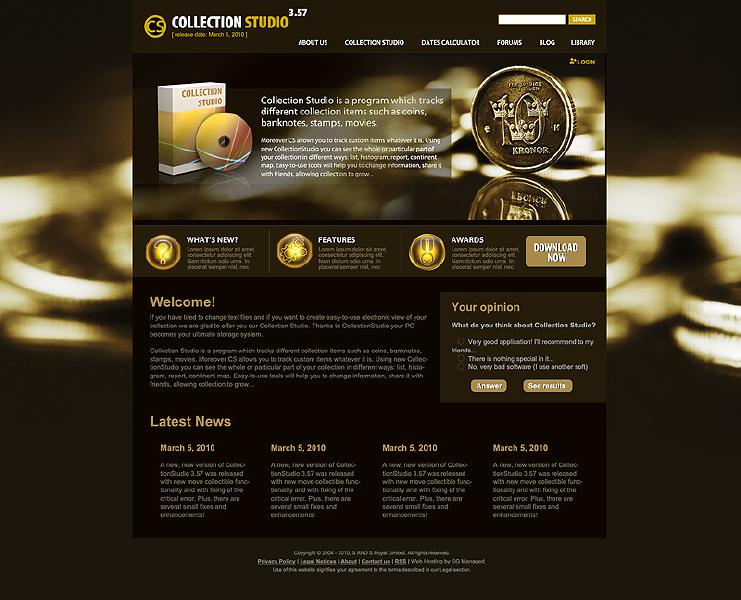 Hope together we will create a really convenient atmosphere both for dear collectors and for our hard working developers. I will keep you informed with temporary or next version of the design prototype...
Posted by
serge
,

March 25, 2010. Post has
0 comments
.
design
site