Introduction
If you have tired to change text files and you want to create easy-to-use electronic version of your collection we are glad to offer you our Collection Studio. Thanks to Collection Studio your PC will become your ultimate storage system.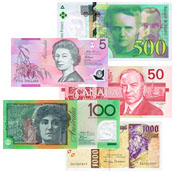 Collection Studio is a program which tracks your collection of coins, banknotes, stamps, posters, and other collectibles including custom collections and can show the whole or partial collection with different points of view. Easy-to-use tools will help you to change information, share it with friends, allowing collection to grow...
We're sure you'll find Collection Studio so easy to use that you'll probably never need to open up this Help file. But if you need some explanation or assistance, you'll find it here. We are pleased to help you easily learn our Collection Studio. We hope you will enjoy using Collection Studio as much as we do!