13 июля
2010
We have already wrote about unique "Banknote building" in Kaunas, Lithuania. Today, we would like to show another unique building, we will name it "Bookshelf building":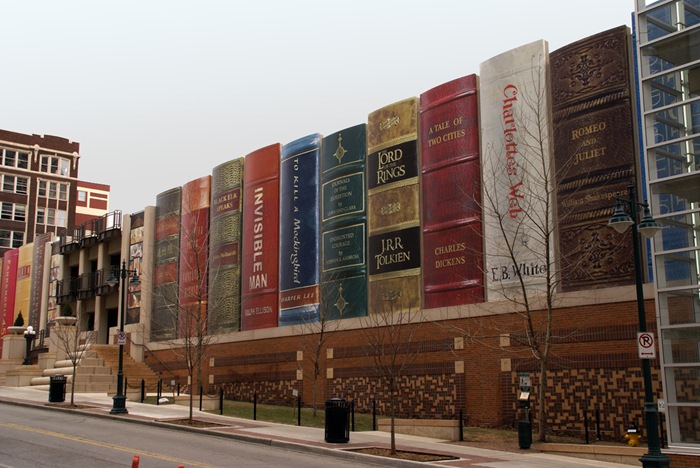 Located in Kansas City (Missouri, USA), this public library creates great impression for anyone, for inhabitant and for passing through travelers.
The book spines, which measure approximately 25 feet by 9 feet, are made of signboard mylar. The shelf showcases 22 titles reflecting a wide variety of reading interests as suggested by Kansas City readers and then selected by The Kansas City Public Library Board of Trustees.
Posted by
andrew
,

13 июля 2010. Post has
0 comments
.
Books
building
United States