Michael Jackson's first ever rhinestone encrusted glove was sold at an auction in New York for a whopping $350,000!!!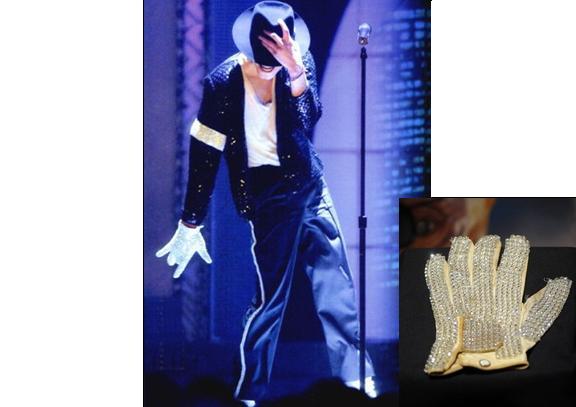 The glove was the one he wore when he did the moonwalk for the first time in 1983. The glove, still marked "Made in Korea", is one of the most famous pieces of pop history, worn by the king of pop himself at a momentous music occasion. The glove was estimated to be sold for anywhere from 40 to 60 thousand dollars. Everything owned by the king of pop that was auctioned at the "Music Icons" sale sold for way more than predicted.
His 1987 leather jacket he wore for his "Bad World Tour" sold for $225,000, when it was estimated to sell for $10,000. A fedora hat that was predicted to sell for $2,000, went for $22,000. Even an autographed photo of The Jackson Five sold for $1,600 instead of $200.
Even in death, he still is the king.