23 июля
2010
If your parents are anything like mine, they probably told you money doesn't grow on trees more than a million times, when you were growing up. Well I can't wait to show them how wrong they were all those years. And I'm not about "wish tree in England"...
In an attempt to "wake up people's lazy money", RaboDirect, an Australian online bank sponsored a special experiment that fulfilled the financial fantasies of hundreds of passers-by – a real-life money tree. The event took place in one of Sydney's park, where a tree was covered in $5 bills, from its lower branches to the top. People were secretly filmed, to see how they would react to such an unbelievable sight.
Believe it or not, the first 100 or so people who walked by the money tree flat out ignored it. Some of them didn't even notice there was anything odd about the tree, a group of joggers was to busy running to stop and check it out, and passers-by who did stop to analyze it, just took some photos and left empty handed.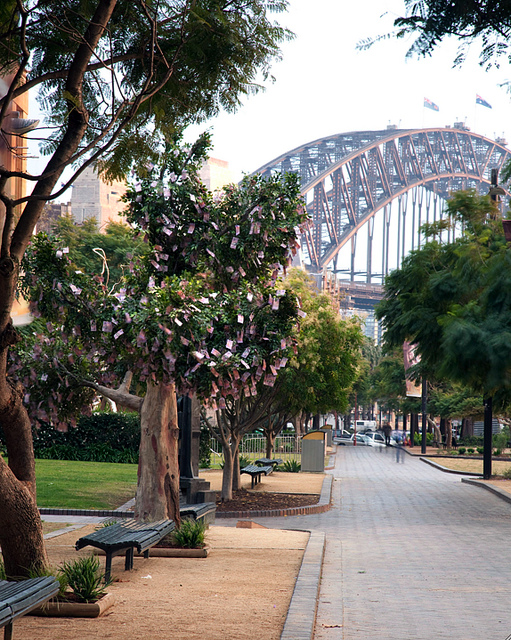 Posted by
andrew
,

23 июля 2010. Post has
0 comments
.
Australia
banknotes
money
money tree
tree