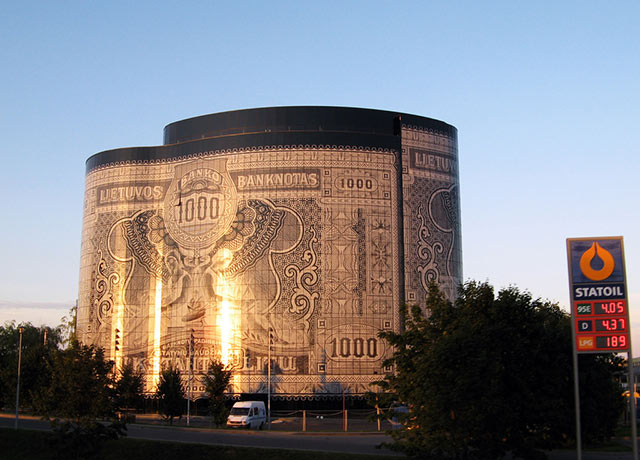 Banknote Building (Kaunas, Lithuania)
Money theme well represents various businesses located in this spectacular building. It's an office center located in the second biggest city in Lithuania. Despite what you might think, this is not a temporal installation. The image of the LTL 1000 banknote is brought onto this building using special enamel paint. The banknote dates back to 1925. However it's not used nowadays.
Architects: Rimas Adomaitis, Raimundas Babrauskas, Darius Siaurodinas, Virgilijus Jocys.
Posted by
andrew
,

20 Mai 2010. Post has
0 comments
.
banknote
Lithuania