Some weeks ago I thought about how we can use coins in other non usual purpose than just to buy something or just store it in superb album. And here goes the answer: we can make a wish! To make this we should just find a good tree and drive a coin through the bark or into the wood: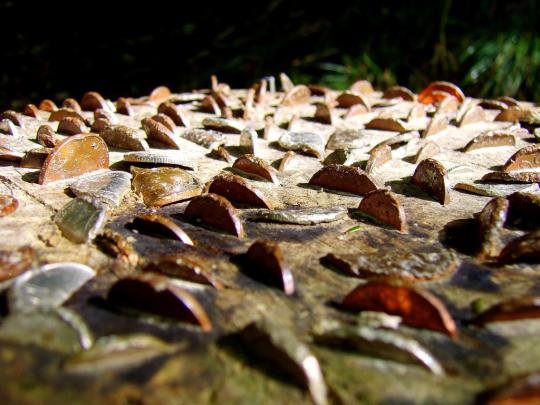 The local tradition of Scotland is that a wish will be granted for each of the coins so treated. But don't forget, only hawthorn can be used, it is traditionally linked with fertility, as in "May Blossom".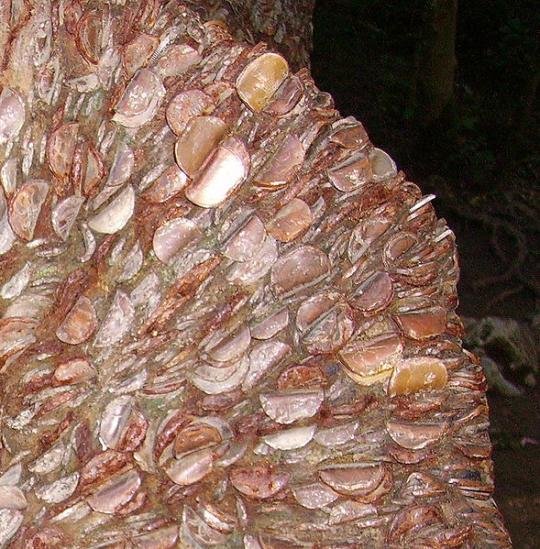 On Isle Maree in Loch Maree, Gairloch, in the Scottish Highlands is an oak Wish Tree made famous by a visit in 1877 by Queen Victoria and its inclusion in her published diaries. The tree, and others surrounding it, are festooned with hammered-in coins.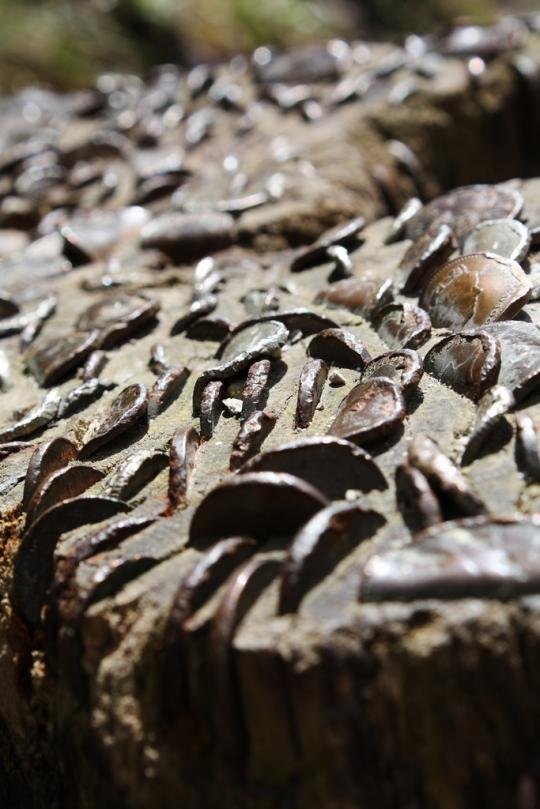 Another wish tree example is near the healing well of St. Maree, to which votive offerings were made. Records show that bulls were sacrificed openly up until the 18th century. (Sharp, Mick (1997). Holy Places of Celtic Britain. Blandford. ISBN 1-85079-315-8. P. 149.)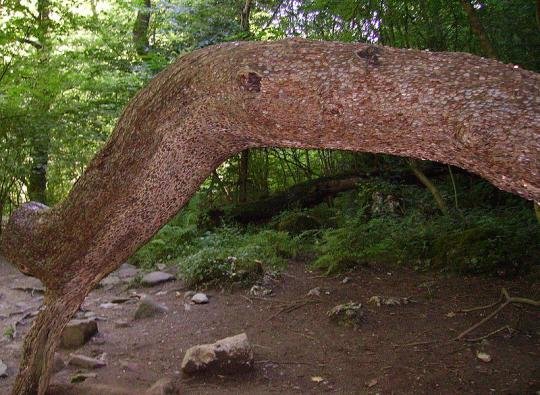 Near Mountrath (Maighean Ratha - 'the fort in the bog' is a small town in Ireland, County Laois), is a shapeless old Wish Tree in the form of a sycamore tree called St. Fintan's Well. The original well was filled in, but the water re-appeared in the centre of the tree. Hundreds of Irish pennies have been beaten into the bark as good luck offerings.
Many public houses, such as the Punch Bowl in Askham, near Penrith in Cumbria, have old beams with splits in them into which coins are forced for luck.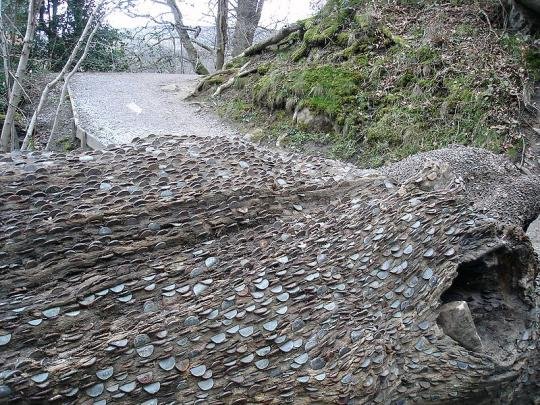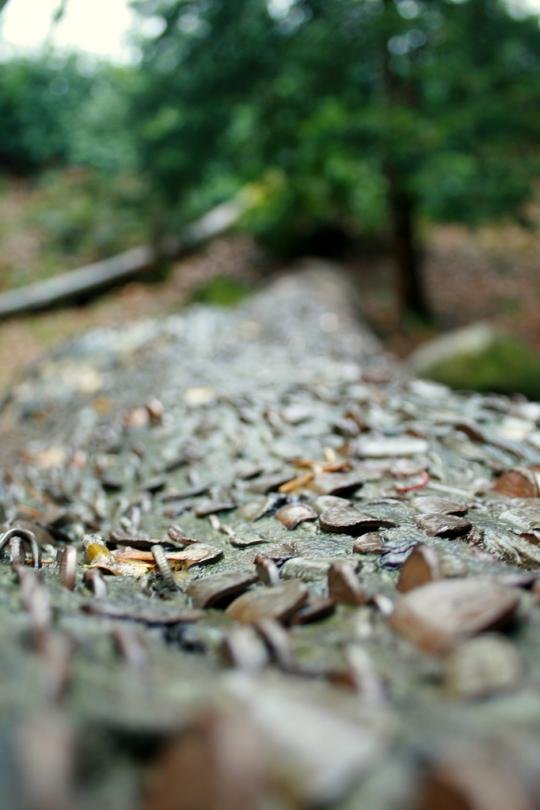 The High Force Waterfall (County Durham, England) has a coin only wish tree in the grounds of the 20m waterfall.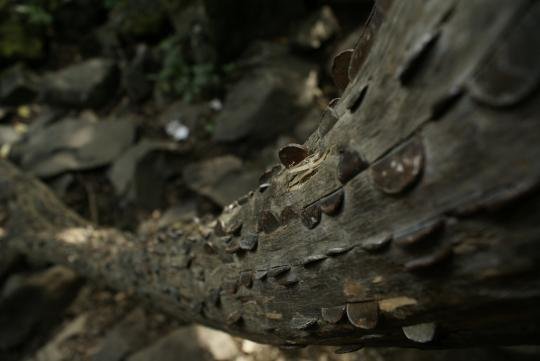 Click to enlarge the photo
(Coins hammered into a wish tree at High Force waterfall near Middleton-in-Teesdale, Tees Valley, England, 54°39?1?N 2°11?15?W)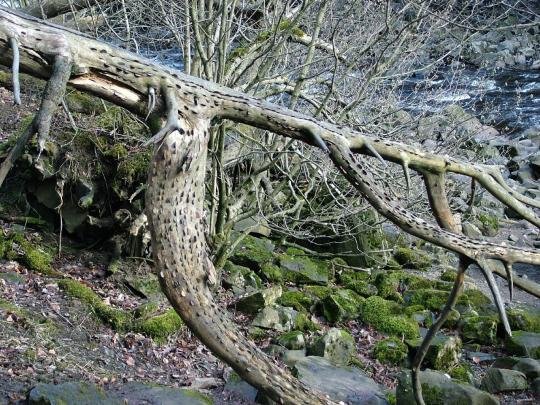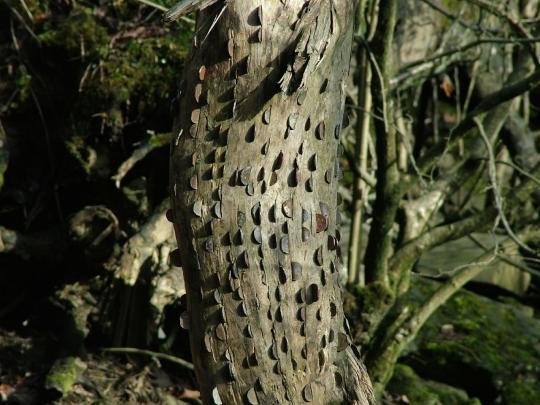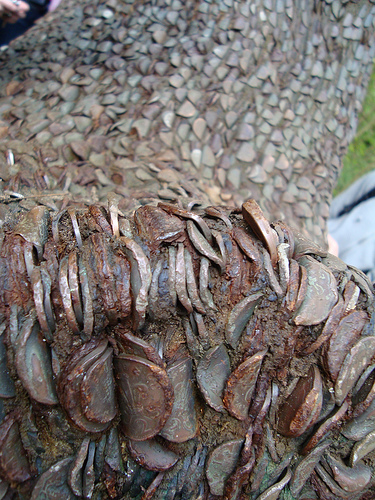 Money Tree, Ingleton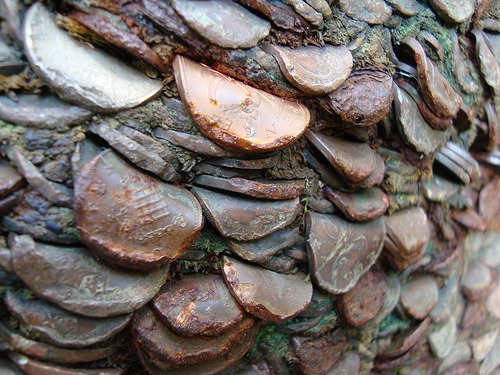 Money Tree, Ingleton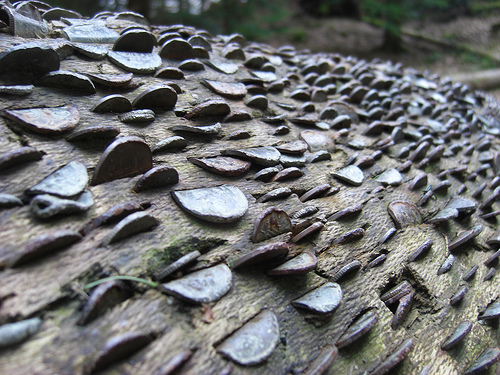 click to enlarge photo
A large tree with thousands of coins hammered into the bark for good luck