November 25
2010
Nick West, 51-year-old banker from Clevendon, Britain has spent the lats 35 years putting together an impressive collection of 6,788 beer cans.
The banker from North Somerset started his British beer can collection when he was only 16 years old. His wife-to-be, Dorothy, bought him a book about collecting beer cans, not knowing she would spend the next 35 years regretting her bad taste in presents. Nick became quite fond of collecting all kinds of beer cans, and before long, the couple had to move to a larger house, one that would be roomy enough for his ever-growing collection.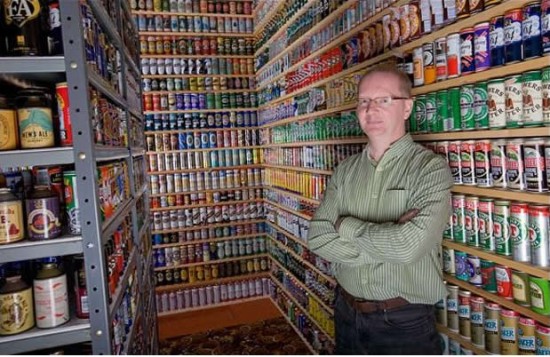 Posted by
andrew
,

November 25, 2010. Post has
1 comments
.
beer
can
collection
collector
United Kingdom