We continue Canadian subject which is so popular today. But we will be creative and we will show you how with the whole love to Canadian Dollars we improve their view: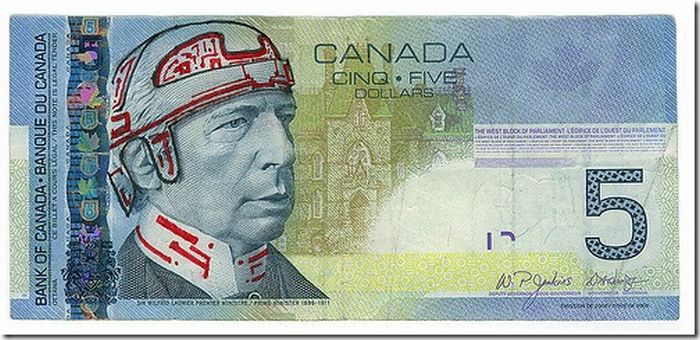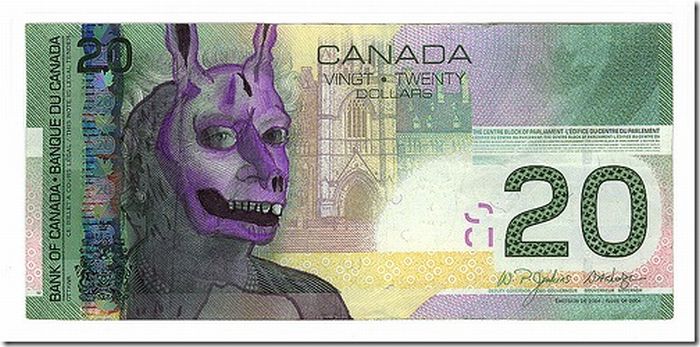 And another $20: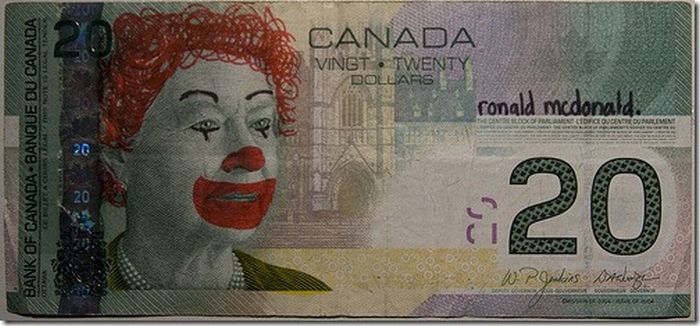 PS. We don't like defaced money, but we can't ignore this appearance.
Posted by
serge
,

February 15, 2010. Post has
0 comments
.
Canada
defaced money
dollars