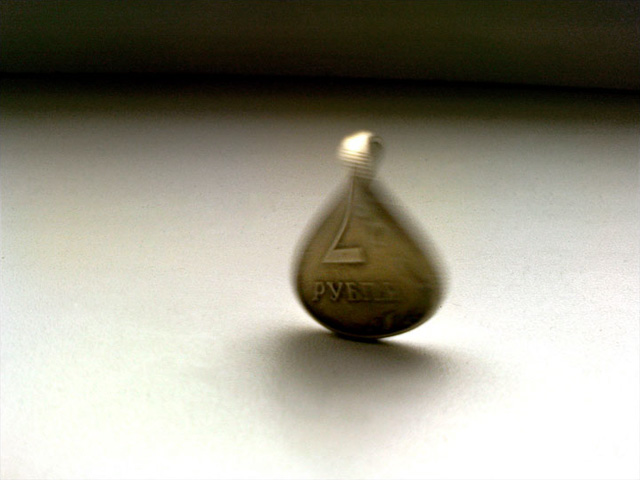 Russian 2 rubles coin.
Defects (or the effect - it is really like to see) is called Rolling shutter due to the slow speed of reading from the matrix and the lack of closure. Occurs now only in mobiles. SLRs such masterpieces can not.
Photo was taken using Sony Ericsson k770i.