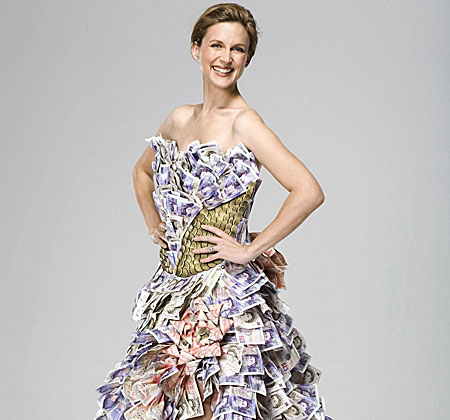 Katie Derham poses in a £50,000 dress made of money to launch a lottery show.
The People's £50 Million Lottery Giveaway will pit worthy causes against each other in a public vote. And these environmental projects must prove they deserve to win £50million. Derham said: "It's going to benefit people for a long time".
If our ladies think it is not so attractive we have another one:
Posted by
andrew
,

March 24, 2010. Post has
0 comments
.
banknotes
coins
fashion
Japan
United Kingdom