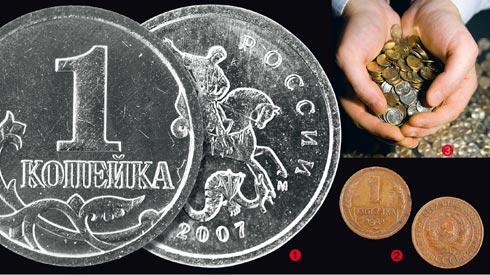 The Central Bank of Russia has been long insisting on ceasing the minting of small coins, that are one and five kopecks. The reason is simple - the minting is more expensive than the nominal. To mint a one-kopeck coin they spend 47 kopecks.
The history of a copeck is old and hard, but not to say very ancient. The financial reform of 1534 made a copeck the basic coin, and there was a horseman with a lance printed on it. In Russian copeck is "kopeyka", and the word "lance" in Russian is "kopye". This is why it's called "copeck".
Posted by
andrew
,

October 13, 2010. Post has
0 comments
.
kopecks
Russia