September 15
2009
Moneygami is origami made from currency available in everyone's purse. By itself, origami is the traditional Japanese art of paper folding. The word, literally meaning to fold (oru) paper (kami), therefore correct name of this human art, judging by the translation of origami, should be called orimoney. The goal of this art is to create a representation of an object using geometric folds and crease patterns preferably without gluing or cutting the paper, and using only one piece of paper.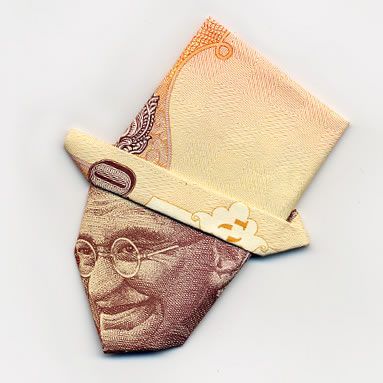 (10 Rupees, India, 2006)
Posted by
serge
,

September 15, 2009. Post has
2 comments
.
banknote
bill
Moneygami
origami
paper money