May 29
2009
With a new President of United States, Barack Obama, a lot of peoples wait for changes. People say what this country needs is a new vision, a new purpose, something to believe, something to HOPE for, something to CHANGE on a very simple level. Most people already make these small steps for the better future. Between them - Richard Smith, a creative strategy consultant who specializes in transforming brands into wants and desires. He has created a very interested project - "Dollar ReDe$ign Project": It seems so obvious to Richard that the 'only' realistic way for a swift economic recovery is through a thorough, in-depth, rebranding scheme – starting with the redesign of the iconic US Dollar – He thinks, "it's the 'only' pragmatic way to add some realistic stimulation into our lives!"
With his web-site he collects good samples of the dollar redesign submitted by his like-minded designers. There are some good works and some not: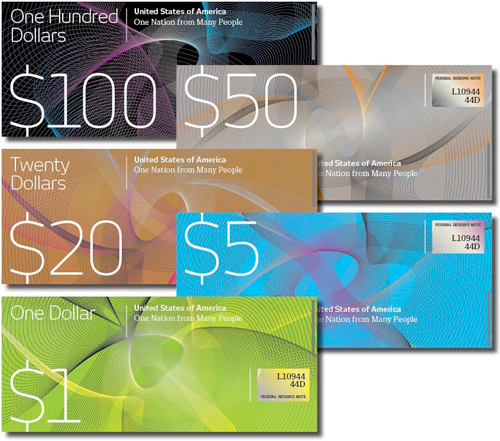 These designs are NOT legal tender.
Posted by
serge
,

May 29, 2009. Post has
0 comments
.
bill
dollar
redesign
United States