March 26
2010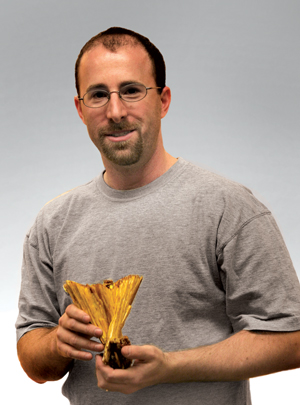 Robert Matthew "Rob" Lavinsky, proprietor of The Arkenstone mineral dealership, was born December 13, 1972 in Columbus, Ohio, the son of Richard Lavinsky, an attorney, and Marilyn Rosen, a dental hygienist. He began collecting calcite at age 13, with the support of many mentors in the Columbus Rock and Mineral Society, including Carlton Davis , field collectors John Medici and Henry Fisher, and dealers Neal and Chris Pfaff, among others. He competed with his calcites (which he still owns) for the first time at age 18 in the Berea, Ohio show. He eventually expanded his scope to collecting United Kingdom classics, Sweet Home mine rhodochrosite, and worldwide classics. As a field-collector he dug for minerals in the dolostone quarries and roadcuts throughout Ohio, Indiana, Kentucky (Halls Gap millerite), Ontario (Bancroft), and various other localities.
Rob received his BA degree in Biochemistry and History from Rice University in Houston, Texas (1995), and went on to earn his PhD in Molecular Genetics at the University of California San Diego (2000). The first time he formally sold minerals as a dealer at a show was in 1986 (at the age of 14) at the Columbus Show. During the years from 1986 to 2001 he gradually bought and sold more specimens, becoming a part-time mineral dealer by degrees, and finally becoming a full-time dealer after graduation, in 2001. His first business name was simply "Rob Lavinsky Minerals," until 1994 when he changed it to "The Arkenstone" (the name of a fabulous gem in Tolkein's Lord of the Rings trilogy).
Posted by
andrew
,

March 26, 2010. Post has
0 comments
.
collector
mineral
rock
United States