December 23
2010
Canadian Jean Guy Laquerre, a 74-year-old former geography teacher, is the proud owner of the World's Largest Collection of Santa Claus Memorabilia.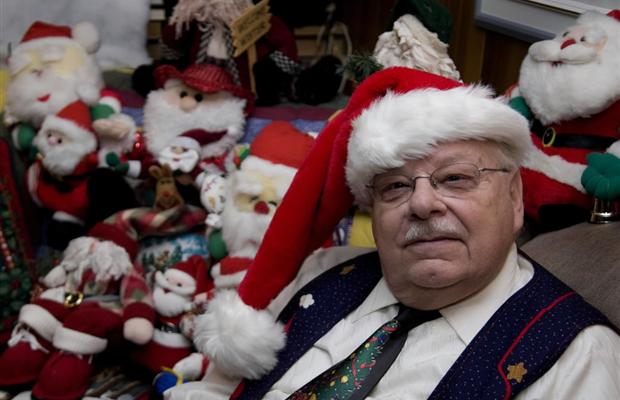 Laquerre became addicted to Santa Claus memorabilia after his aunt gifted him with a beautiful 20th century papier-mache Santa Claus figure, over two decades ago. "It awakened the child in me" he says, but his fascination for Santa soon turned into an uncontrollable obsession. This "Santaphilia", as he calls it, started back in 1988, and in the next 22 years he managed to put together an impressive collection numbering 25,139 items.
Posted by
andrew
,

December 23, 2010. Post has
0 comments
.
Canada
collection
collector
Santa Claus