October 21
2009
Sometimes the design of banknotes issued is changed by governments and new signs, inscriptions, holes, stamps are appeared on its. When new inscription is printed on the banknote it is called overprint. Overprints are widely used all over the world. For example, in 1985, after denomination Argentinian peso got new name - austral. Consequently a huge amount of banknotes issued in old units were put in circulation with overprints indicating new face value in austral and new name.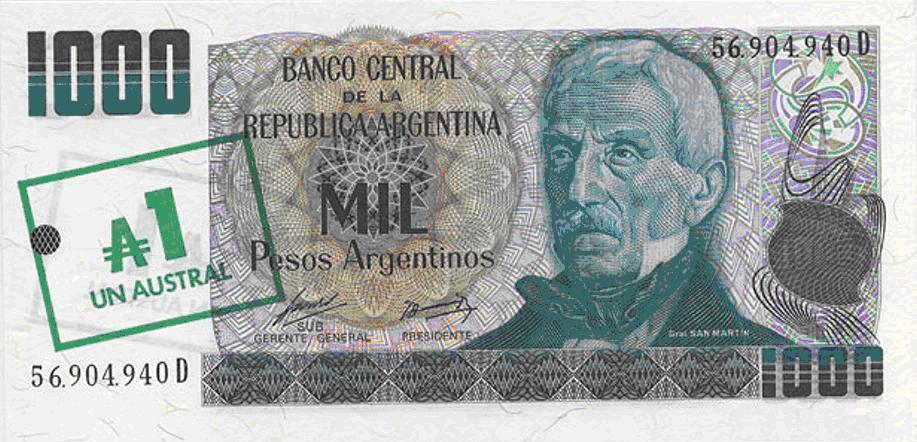 Overprinted Argentinean banknote
Posted by
serge
,

October 21, 2009. Post has
3 comments
.
banknote
Brazil
corrected banknote
denomination
Iran
Russia
Transdniestria