Alex Mupondi dries dollars in Harare, Zimbabwe. Locals say that often get notes to them too dirty. The Government of Zimbabwe has announced the U.S. dollar legal tender in the past year.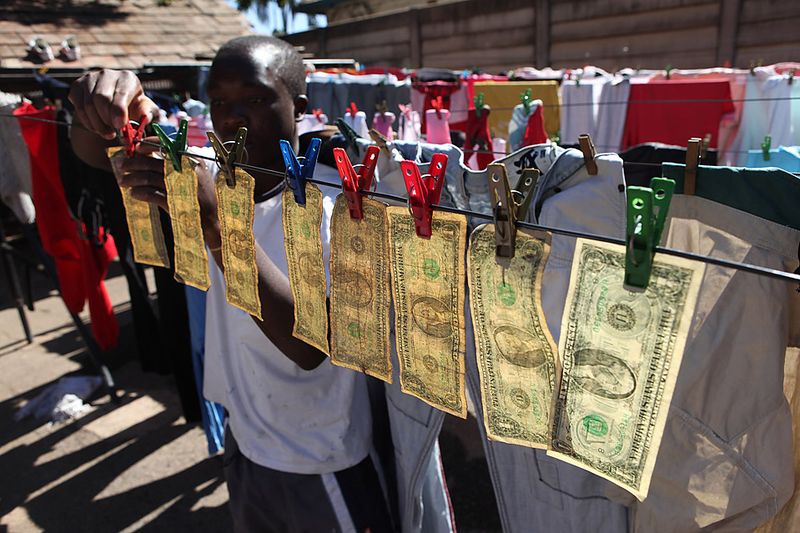 (Photo: Tsvangirayi Mukwazhi / Associated Press)
Posted by
andrew
,

November 4, 2010. Post has
0 comments
.
banknotes
bill
dollar
United States
Zimbabwe