Yuri Gagarin - was a Soviet pilot and cosmonaut. He was the first human to journey into outer space, when his Vostok spacecraft completed an orbit of the Earth on April 12, 1961.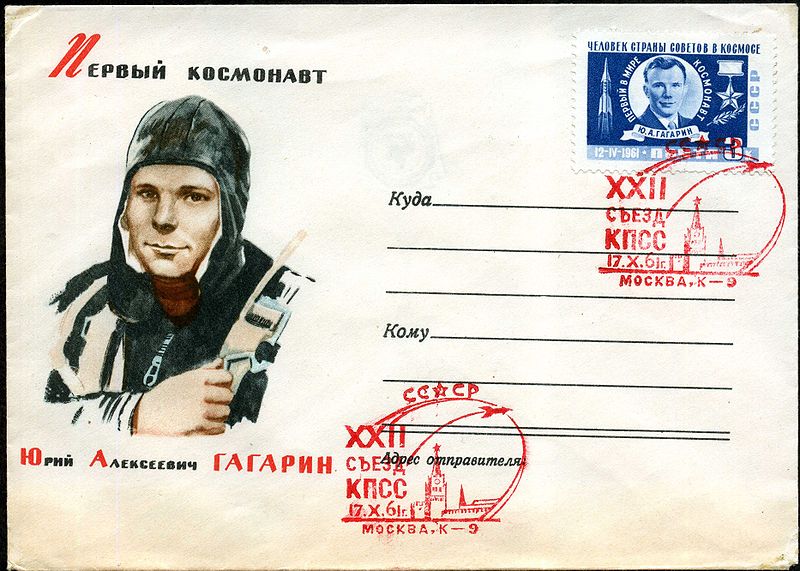 A postcard with an image of Yuri Gagarin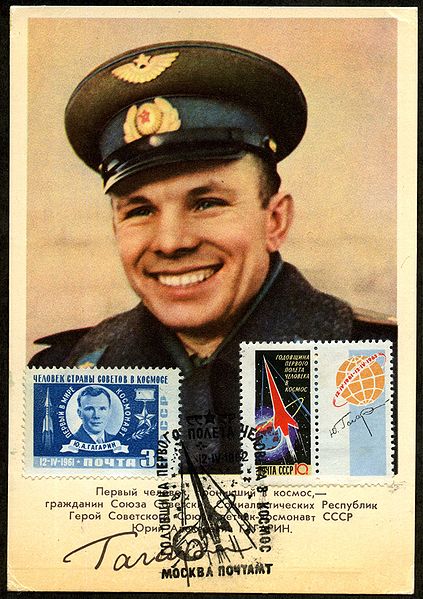 Aside from his short stature at 5 ft 2 inches, one of Gagarin's most notable traits was his smile. Many commented on how Gagarin's smile gained the attention of many in the crowd on the frequent tours Gagarin did in the months after the Vostok 1 mission success, particularly when he visited Manchester in the United Kingdom. Sergei Korolev, one of the masterminds behind the early years of the Soviet space program later said that Gagarin possessed a smile "that lit up the Cold War".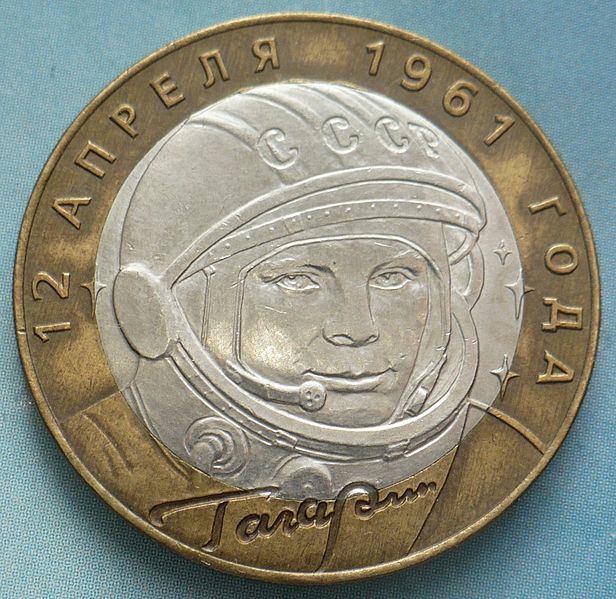 Russian Rouble commemorating Gagarin in 2001
Posted by
andrew
,

12 апреля 2011. Post has
0 comments
.
coin
ruble
Russia
Soviet Union
stamp