16 июля
2010
On 15 July 2010, the Indian Cabinet selected a symbol for the rupee. It is an amalgamation of Devanagari "र" (Ra) and the Roman "R" without the stem. Prior to this, the most commonly used symbols for the rupee have been Rs., Re. or रू: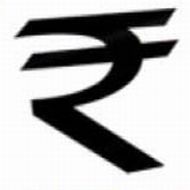 On 5 March 2009 the Indian Government announced a contest to create a symbol for the Rupee. During the Union Budget 2010 Finance Minister Pranab Mukherjee mentioned that proposed symbol would reflect and capture the Indian ethos and culture. Five symbols had been short listed and one of them was to be finalized at the Union Cabinet meeting held on 24 June 2010. The decision was deferred by a request of the Finance Minister, and it was decided when they met again on 15 July 2010, and selected the symbol created by Indian Institutes of Technology alumnus D Udaya Kumar. The new symbol is a blend of the Devanagari "र" and the Roman capital "R" without the stem. The parallel lines at the top (with white space between them) make an allusion to the tricolor Indian flag. With this, the rupee joins the US dollar, the UK pound, the euro, the Israeli new shekel, and the Japanese yen, all currencies with their own symbols. The Indian government will try to adopt the symbol within six months in the country and globally within 18 to 24 months.
Posted by
andrew
,

16 июля 2010. Post has
1 comments
.
currency
India
rupee