A Polish coin depicting prized jazz musician Krzystof Komeda has been chosen as the most beautiful coin in the world. It was awarded the 2011 "International Prize Vicenza Numismatica," by the jury at the seventh edition of the famed competition in Italy.
According to the official website, the prize is assigned to the most beautiful minted coin based on an assessment by the jury of its aesthetics and the message it conveys.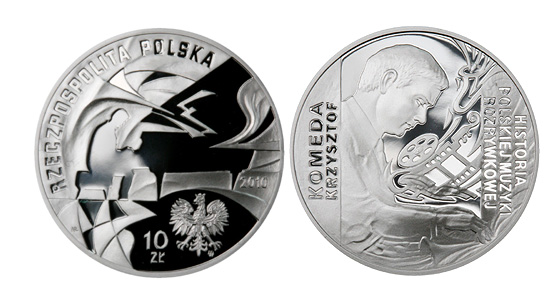 Designed by Roussanka Nowakowska, the coin was produced by the Mint of Poland on behalf of the National Bank of Poland. The coin, which is part of the "History of Popular Polish Music" series, was singled out for its "romantic depiction of the pianist," according to a statement on the Mint of Poland's website.
The winners will be officially announced and presented with their awards on October 31 during the Vicenza Numismatica fair in Vicenza, where the featured coins will also be on display. The two other prizes at the festival include the coin with the best architectonic representation, and the artist with the most distinguished career in drawing coins, medals and sketches.