Hey, Zach WestRasmus here, He is a teen living in Boston, when his heart is in New York. He has been a life long baseball fan, and he loves the Yankees! He is not happy with the way baseball is today (cough* hehatebudselig*cough). Here is story about his hobby written by himself.
Baseball.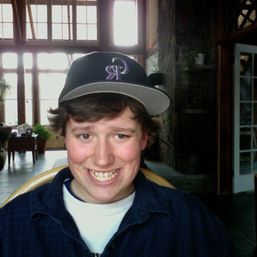 Nice Zachary's photo
It's a sport that attracts 76 million fans to ballparks each year. Additionally, millions more tune in on television and radio.
It's acknowledged as one of the greatest pastimes, from the Caribbean to South-east Asia.
And lest we forget, our own nation is synonymous with the sport. Who can ever doubt this considering the well-known phrase, "It's as American as Baseball, Mom, and Apple Pie."
So why, then, is collecting baseball memorabilia looked upon as such a childish and frivolous hobby?
Spending $3 dollars on a pack of 12 cards once a week is an extraordinarily better value than spending $3-4 a day on some ostentatious-flavored coffee from Starbucks! At least in my opinion it is.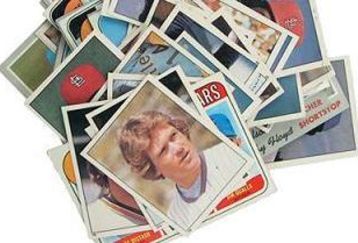 For me, collecting cards is not just a hobby; it connects me to the sport, the year, and the player.
I'm sick of the snickering and insulting remarks every time I reveal my 15,000 plus card collection to anyone!
I collect baseball cards!
I have since I was six; spending more of my money on baseball cards than anything else.
I've haggled with numerous card ship-owners about hot new cards, authentic oldies, and different pieces of memorabilia. I've even ratted out a New York City street vendor for selling re-printed cards.
I don't know everything; In fact, I don't know a lot of things. However, when it comes to baseball, I know my stuff.
I don't want to feel like I have to hide this massive part of my life to feel accepted.
I don't know anything about the new Kanye West CD, and I don't care about what happens on Wisteria Lane. However, I do despise feeling ostracized and mocked for a hobby I should have "grown out of."
I mean, I guess I can handle the mockery from friends, because I know they don't mean to be hurtful about something I feel passionately about. Yet, when society turns its back on my hobby, it hurts.
For instance, comic Conan O'Brian recently made a joke about baseball cards being something that is foolish and childish. A lot of people heard the joke and it undoubtedly influenced some of them. O'Brian has a wide viewing audience and plenty of clout apparently over feeble-minded people.
So you'll understand, I think you should know exactly what it is he said. His joke was:
"President Bush left today for Canada to attend a trade summit...Reportedly, the meeting got off to an awkward start when the president pulled out his baseball cards."
The baseball card industry is enormous, yet still people like Conan O'Brian make jokes about it. Now, if someone on TV is making jokes about baseball cards, I'm betting many other people are trashing this marvelous hobby.
To me, Conan's joke insults baseball cards.I know I'll continue my pursuit of these 2.5" x 3.5" tokens of cherished history well into my adulthood, and I reject the notion that this behavior likens me in any way to our former Commander in Chief.
To me, cards are worth more than just their monetary value. They're far more valuable than a few digits after a dollar sign.
These cards have become a prized memorization tool that reaches far beyond the crisp, delineated columns of At-Bats, RBI, and Slugging Percentages that adorn the back of each card.
Thanks to my practice with the statistics of my favorite ballplayers, I've gained the ability to transfer my memorization into an academic setting as well.
I now study for quizzes and tests by setting up the information I need to learn into a format that mimics the back of my familiar baseball cards.
The older cards also provide witty anecdotes and trivia questions that remind me of the players from the past.
Baseball cards help me connect with family, too.
My great-great uncle Joe Cronin played for the Boston Red Sox and the Washington Senators, and is a Hall of Famer now. Every time I go to the Baseball Hall of Fame, a frequent destination for me, I get to see others goggle in awe at someone whose blood runs through my own veins.
Also, baseball-card collecting is my preferred method of relaxation; the way I unwind at the end of a long day or stressful week.
It provides me a vehicle through which to transcend the limitations of linear time, and reconnect with the titans of the game that for over a century have been revered as idols. These are the players who've led young men like me to dream big dreams about the power of one's potential.
Now, does that seem juvenile or childish to any of you?
More than anything else, though, as I shuffle through musty cards, I often gaze at scratchy black-and-white photographs in veneration of players like Hank Greenberg, Jackie Robinson, and Roy Campanella.
These were men who broke the barriers of religion and race, and helped rid our country of the toxic shackles of hatred and prejudice. They pushed our nation toward a more tolerant and accepting self.
At its core, this is what collecting baseball cards means to me.
It is how I pay tribute to men of every race, religion, and walk of life that have suited up and walked onto the diamond, despite the obstacles of life, and have come together to play a game.
As Nobel-laureate author Pearl Buck has said,
"If you want to understand today, you have to search yesterday."
Collecting baseball cards is how I make sense of the world today, and gives me a lens through which I can understand where we have been, and where we are going.
Posted by
serge
,

8 Mai 2009. Post has
0 comments
.
baseball
card
hobby